We Look at 5 Viral Interior Design Trends from TikTok to See if They Are Worth Trying
If you've spent hours scrolling TikTok, you would have realised that it's a crazy world out there. But it's also surprisingly rich in interior design inspiration, with a particular proclivity for coming up with the most unconventional and outrageous trends. We check out 5 interior design trends from TikTok to see if they are worth your time.
Y2K Aesthetic
This interior design trend is a fashion spillover inspired by the aesthetics of the late 90s to the early 00s (trends go full circle, people). A curious blend of futurism and retro, the Y2K aesthetic stemmed from a time when things were bright and optimistic, the Internet was really starting to boom and people were just really happy that the world didn't end as predicted.
With this style, think bubblegum pinks, iridescent swirls, bubble chairs, vintage lips telephones, plasticky and acrylic decor, and apparently, Hello Kitty. Sure, it all screams tacky and kitschy, but as a millennial, it's also immensely nostalgic and oddly satisfying.
Worthiness Level: 6/10, this Y2K aesthetic is the new vintage, y'all.
Steal the look: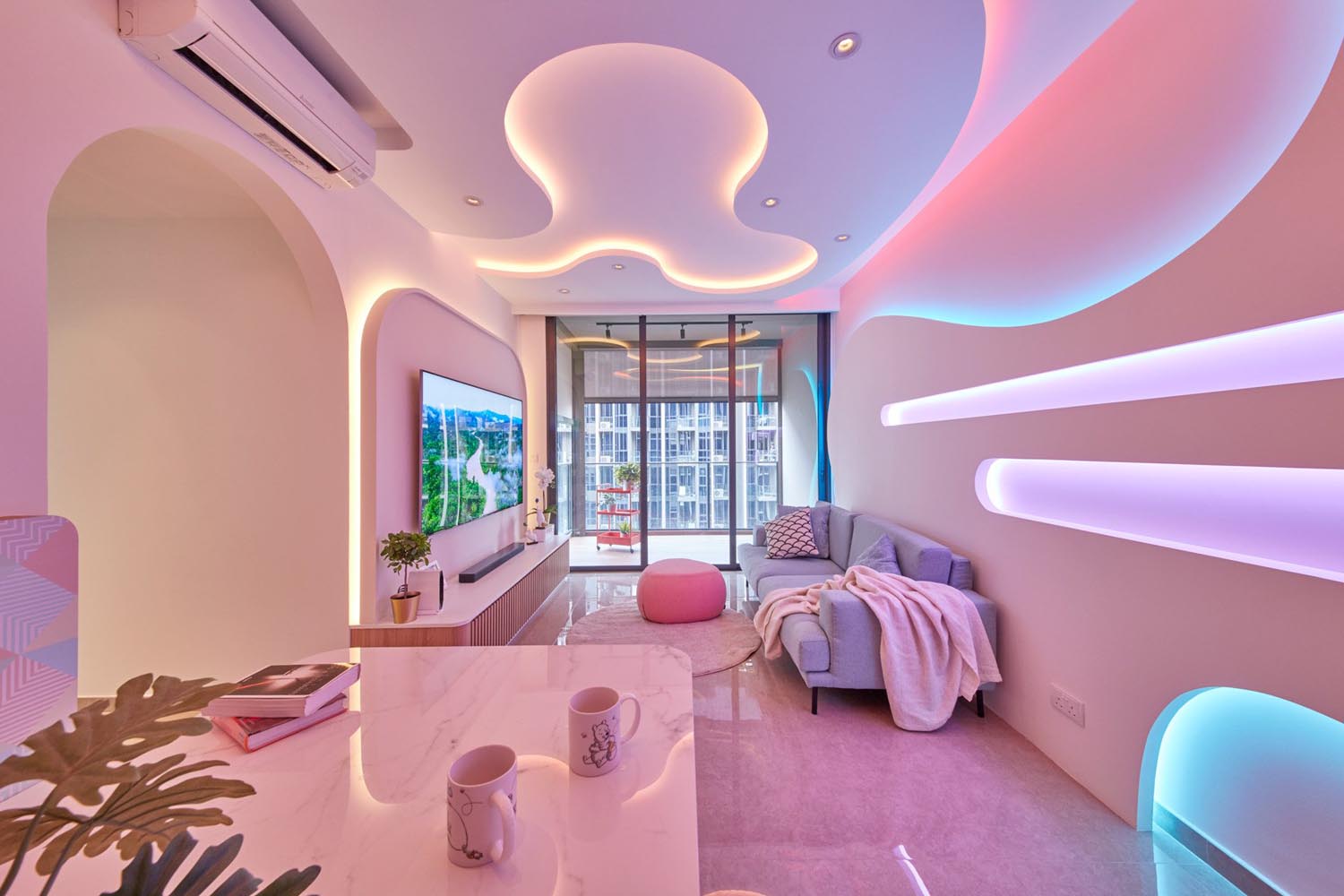 Design: Free Space Intent
Forestcore
If you believe in fairies, goblins and gnomes, this whimsical TikTok design trend will be right up your alley. Forestcore is closely related to the apothecary aesthetic and partly stems from the also popular cottagecore (read: whimsical grandmother), but it took off on its own tangent when it became darker and earthier.
It's actually quite sombre, in palette terms, and it relies on raw, unfinished materials, which is in line with our design trend predictions for 2023. Also, lots of plants—sprawling ivy leaves are a great choice. Channel the combined vibes of the English countryside, that cabin in the misty woods and Harry Potter, and you'll be right on target. Decor items can include toadstools (mushrooms are seemingly set to be a big thing this year), fairy lights and antiqued wood furniture.
Worthiness Level: 7/10, be free, child.
Steal the look:
Design: The Alchemists Design
Vanilla Girl
Apart from its controversy, this micro beauty trend is actually also a home decor aesthetic that is pretty much in line with 2023's interior obsession over beige, soft whites and warm neutrals.
The Vanilla Girl aesthetic has a deep emphasis on cosiness, so include soft textures like cushions, throws and pillows and anything that sets the hygge mood like candles, warm lighting and wavy mirrors.
Worthiness Level: 5/10, could be bland, if not too careful.
Steal the Look:
Design: Ethereall
Cluttercore
So this one's been around for a while now, but it's still a pretty popular trend (although apparently, it's been reinnovated as 'clustering' now). As far as we've seen, there's no one standard for this. To define it would be the antithesis to the core of clutter core, but essentially, it's maximalist and a mess that's allegedly curated.
It reads like a fabulous celebration of capitalism as everything is on display with this trend. Surfaces at home can be peppered with everything from kitsch to mementoes to random objet d'art. And it's not just the bedrooms—we've seen even kitchens take on this cluttercore trend. The only thing I have to wonder about is the cleaning—is it even possible? The upside is for those with shorter attention spans, as the things on display aren't going to be permanent. Depending on the mood of the curator, they get swapped out or moved around and the mood of the room changes once again.
Worthiness Level: 810, as a maximalist at heart, I kinda dig this.
Steal the Look:
Design: The Local Inn.terior
Cottagecore
If you've heard before of the grandmillennial 'granny chic' design trend, cottagecore is on similar lines. Essentially, we are returning to the traditional cottage style, which is softer, slower and less sleek but no less stylish. Prints are huge here so do florals, ginghams, chinoiserie and paisleys with abandon. Upholstered, handmade and antiqued wood furnishings also hold a special place in this style.
Part of cottagecore is the sustainability aspect, which advocates for thrifting and taking dated objects and making them new again. This is not only good for the environment, but it is also a wonderful way to make your home uniquely yours.
Worthiness Level: 9/10, I like it for the ethos.
Steal the Look: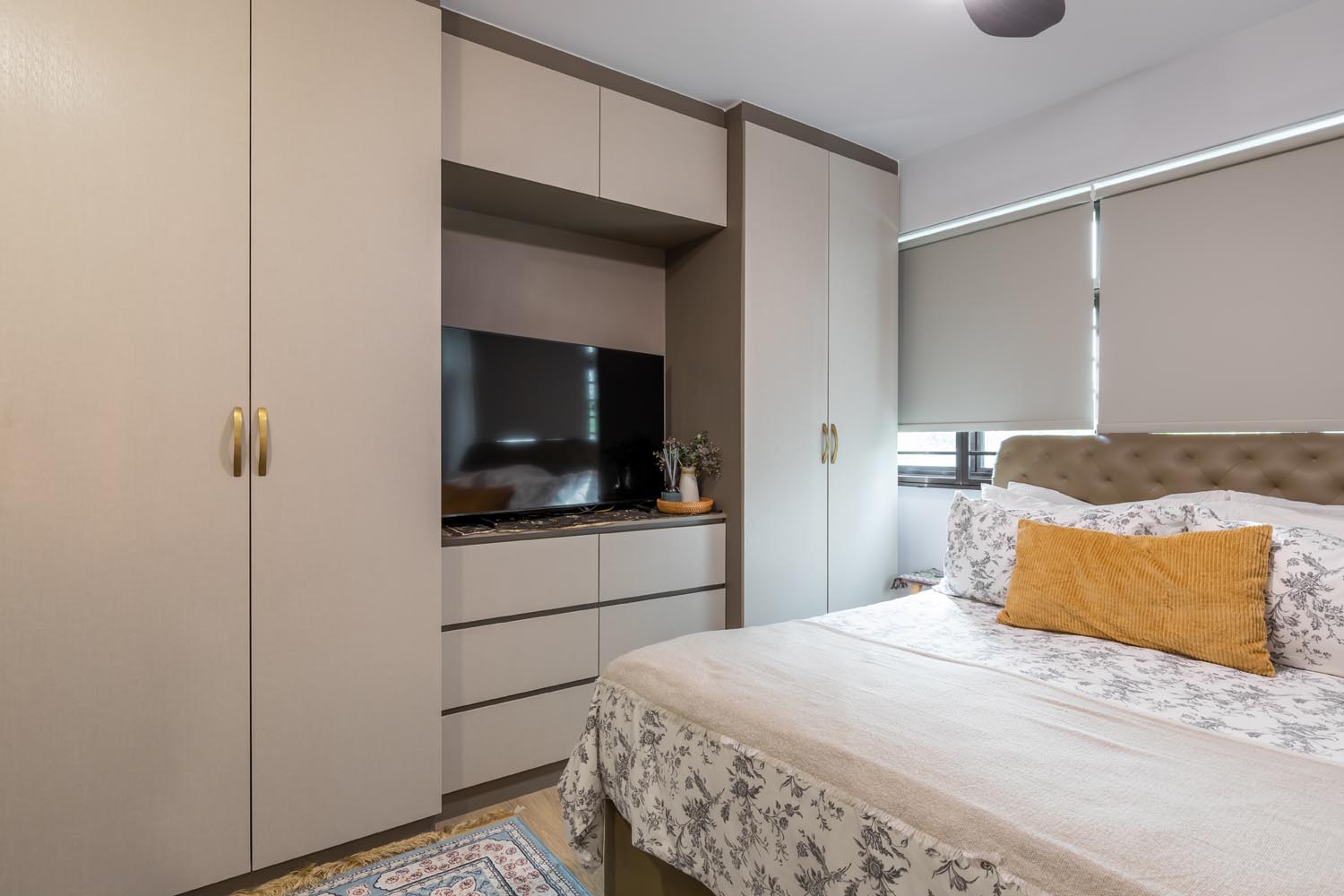 Design: Yang's Inspiration Design
Meet Interior Designers. Get Quotes.
Get in touch with our listed renovation companies. They will provide you with a free non-obligatory estimate for any of the Renovation Packages included in their services.