5 "Useless" Furniture You Probably Wouldn't Miss Having At Home
One of the trending ideas for 2017 is minimalism. As a design style, it makes perfect sense, seeing how Lilliputian our homes in Singapore are becoming. Minimalism isn't the absence of everything, but it is certainly the reduction of superfluous things. If you're going the minimalist route for your home, or just want a simpler lifestyle, consider doing without these furniture pieces:
#1: Ditch the sofa
I'm putting it out there: sofas are expensive. Sure, you can probably get a really affordable one from that Scandinavian brand that we all have a love and hate relationship with, but ask yourself if you're getting a sofa just because everyone else has it in their homes and you can't wrap around the idea of not having one. Perhaps it's time to re-evaluate your need for a sofa.
Design: The Minimalist Society
Settle for floor cushions, lounge chairs or even bean bags that take up a lot less space and are a lot easier to manipulate around your layout instead of obsessively measuring your living room to see how small a sofa you can go for without sacrificing on comfort.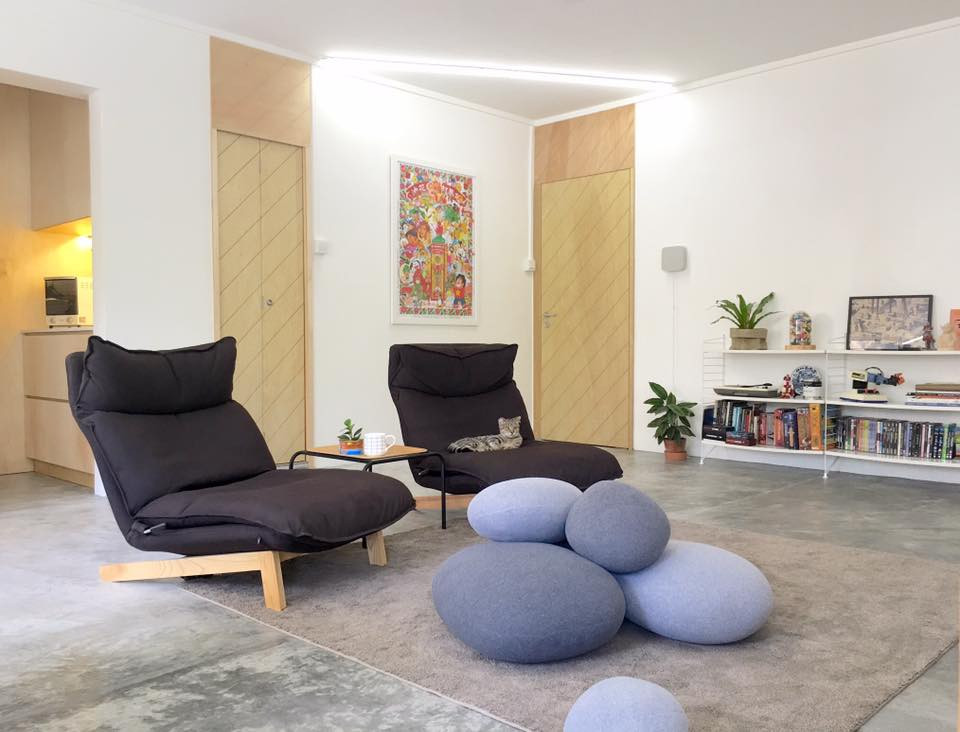 Design: The Association
Food for thought: Don't be fooled into thinking sofas are necessary if you entertain often. They will only stifle conversations rather than encourage them since your guests will most likely plant themselves on the couch and nowhere else for the rest of the evening.
#2: Ditch the TV console
Besides serving as a TV stand, the media console isn't very good for anything else. It usually becomes a cluster magnet of embarrassing family photos or a dumping ground for miscellaneous things that you can't find a place for elsewhere. Just do without one, free up your living room and mount your TV up on the wall.
Design: Box.ID Studio
Design: Habit
If you feel that your wall feels a bit sparse from the lack of a console table, paint the wall behind your TV in an interesting colour that will help the area stand out.
Minimalist extremity: Want to take things a notch further? Throw out the TV; how often do you watch it anyway?
#3: Ditch the desk
Unless you have a dedicated study room at home, a study table, otherwise known as a work desk, isn't really necessary. It will just take up another square footage in an already tight space when you can work just as well on the dining table, kitchen island or coffee table. A table is a table. Make your money worth by making it more multifunctional.
Design: Versaform
Design: Green and Lush
Design: Aaron Wong, homeowner
Also, don't have a dedicated study room if you don't work from home just because everyone who is everyone has a "proper" workstation. It is a complete waste of a room.
#4: Ditch the vanity table
The vanity table, like the walk-in wardrobe, is a coveted dream for most women. But it isn't exactly necessary when you think about it. A dresser is basically just a dedicated space to do your makeup routine – entirely excessive and completely do away-able! Stow your cosmetics and creams in your closet or bedside table and use a wall-hung mirror or a wardrobe mirror instead.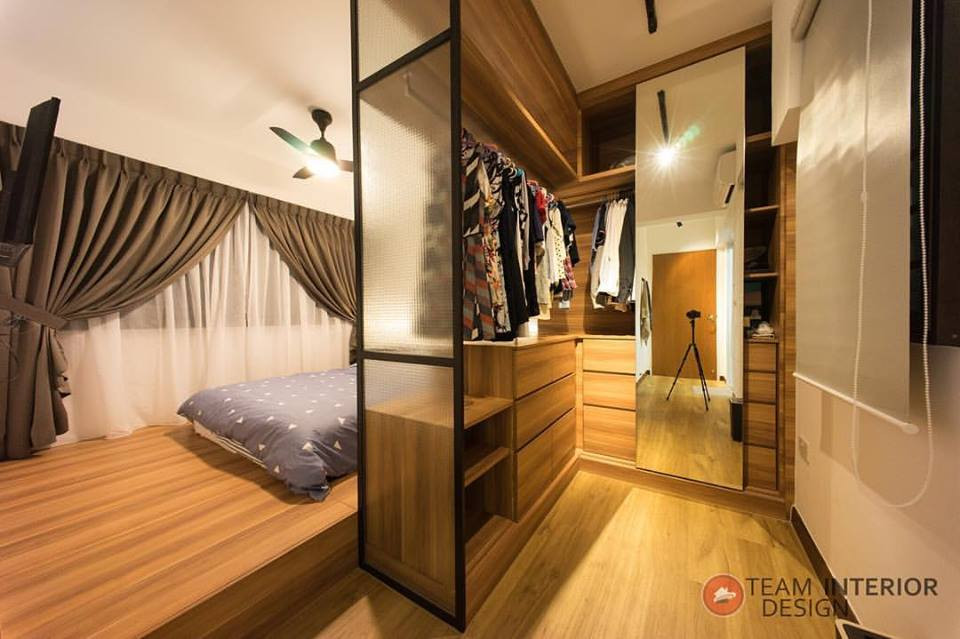 Design: Team Interior Design
But if you must, there's always the option of setting space within your closet aside as a vanity area:
Design: Metaphor Studio
#5: Ditch the headboard
There are definite plusses to having a headboard for your bed. Custom-made ones allow for extra storage; a tall one increases the visual height of a space; and a padded one can bring comfort. But it's really just a surplus piece of furniture that you probably can, and should, do away with if you're aspiring towards minimalism. Think of it this way: it doesn't do much except take up extra headroom.
Design: The Minimalist Society
Aesthetically, it isn't essential to have a headboard to complete your bed. No, your bed wouldn't look naked without it. If you still feel there's something missing, there's always the option of plush pillows or a painted "headboard" like this one:
Image source: Hotel Henriette
While what you decide to include in your home is entirely up to you, we hope to leave you with this: make your furniture pieces fit your lifestyle and space, and not the other way round.
Will you miss these pieces of furniture? Give us your two cents in the comments!
---
Browse through the list of Interior Designers, their reviews and portfolios at http://www.renonation.sg/professionals/interior-designers/
Submit your renovation enquiry:
Meet Interior Designers. Get Quotes.
Get in touch with our listed renovation companies. They will provide you with a free non-obligatory estimate for any of the Renovation Packages included in their services.