5 Things You Can Now Do in Your "Beamless" BTO
Good news folks who are planning to ballot for a unit at Tengah's upcoming November 2022 projects, Garden Waterfront I and II @ Tengah. As a reward for being pioneers in a brave new world, you will be pioneers in BTO units that have no ceiling beams!
For current BTO homeowners, you'll understand how structural ceiling beams have always been a huge pain in the butt, as evidenced by these homes:
The built-in wardrobe is partially eaten by the structural ceiling beam.
Design: Aesthete Interior Design
A structural beam protrudes out from nowhere.
Design: Chengyi Interior Design
Thanks to the structural beam, the feature wall design doesn't get to seamlessly stretch across the length of the home.
Design: Weiken
Our article here talks about some ways to overcome this structural ugliness.
If this "beamless" design is well-received in Tengah's upcoming BTO, we can only hope it will be carried to other developments in the future. For now, the rest of us can only look on in envy at the increasing number of design ideas that are now possible:
1. You can now decorate your ceiling with abandon
With no more beams, your ceiling is now a blank and unhindered canvas for more daring designs. Because the design is now able to stretch across a larger expanse of space, the result will feel a lot grander and more impressive. From wood slabs and beadboard to wallpaper and fluted panels, you can now turn the fifth wall into a proper focal point:
Design: The Scientist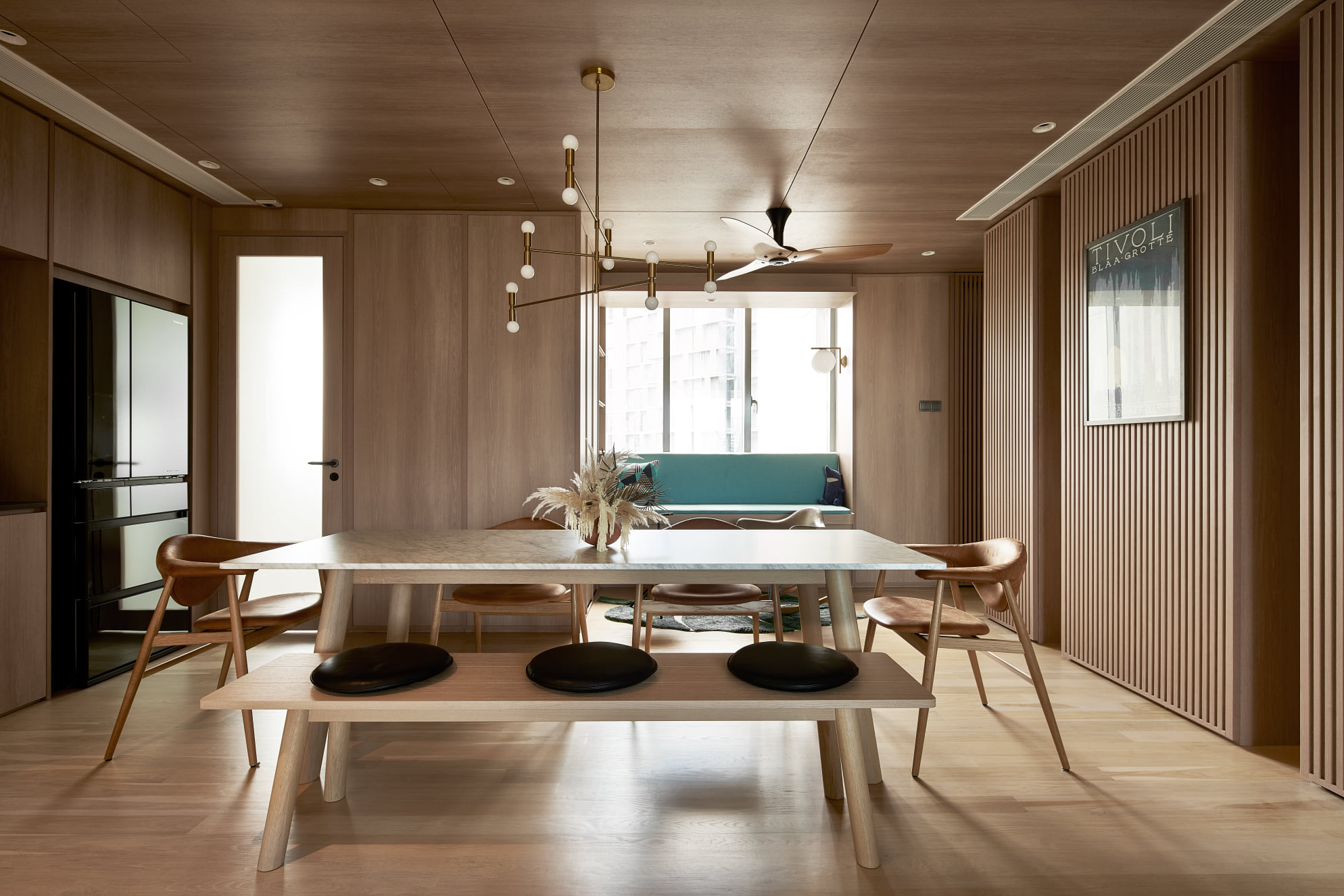 Design: Ehka Studio
Design: Ovon Design
Design: 932 Design
Design: In-Expat
And if you are missing those beams, you can always incorporate them back for a chic farmhouse look. Of course, this time, you actually get to choose how long and where you want the beams to be.
Design: The Local Inn.terior
2. You can now do up your layout however you wish
No more having to follow HDB's recommendations on how much space you should allocate for your dining area or home office because of those structural beams. You can now arrange your layout however you wish. Change up standard orientations! Make your workstation bigger than your living room! Go crazy! With great flexibility comes great design responsibility people, so make sure things still stay chic and functional, like in these homes:
Design: Aart Boxx Interior
Design: Medina Design & Interiors
Design: Lemonfridge Studio
Design: Nitton Architects
Design: Jubilee Interior
Design: Voila
3. You can now incorporate more storage
With BTOs becoming smaller, this "beamless" design should come as a great relief because it means that extra headroom can now be replaced with full-height storage. More storage is always welcomed in a small space.
Design: Design Identity
Design: MET Interior
For folks who are thinking of setting up that walk-in wardrobe between the master bedroom and another common bedroom, the extra ceiling beam between the rooms will no longer be an issue and you can raise your closet to as high as the ceiling goes. Use that extra space and turn them into open cubbies for luggage or rope in baskets to keep things organised up there.
Design: Icon Interior Design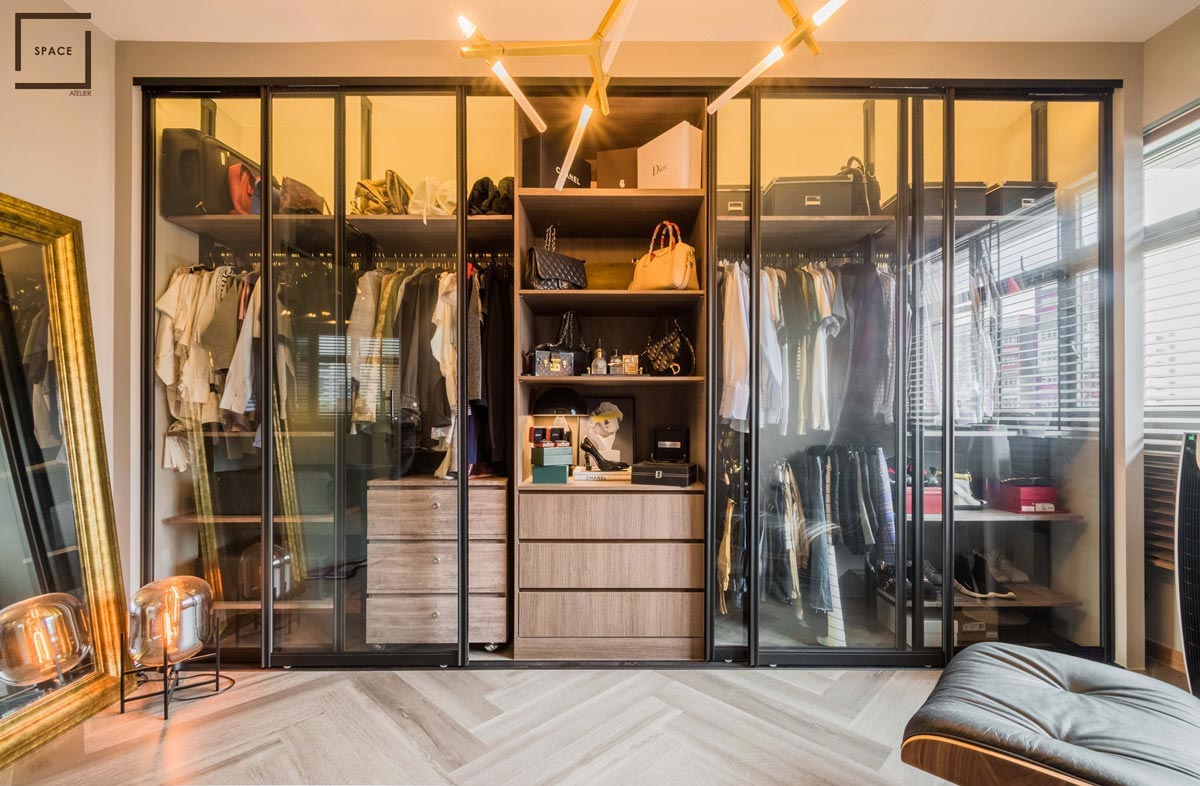 Design: Space Atelier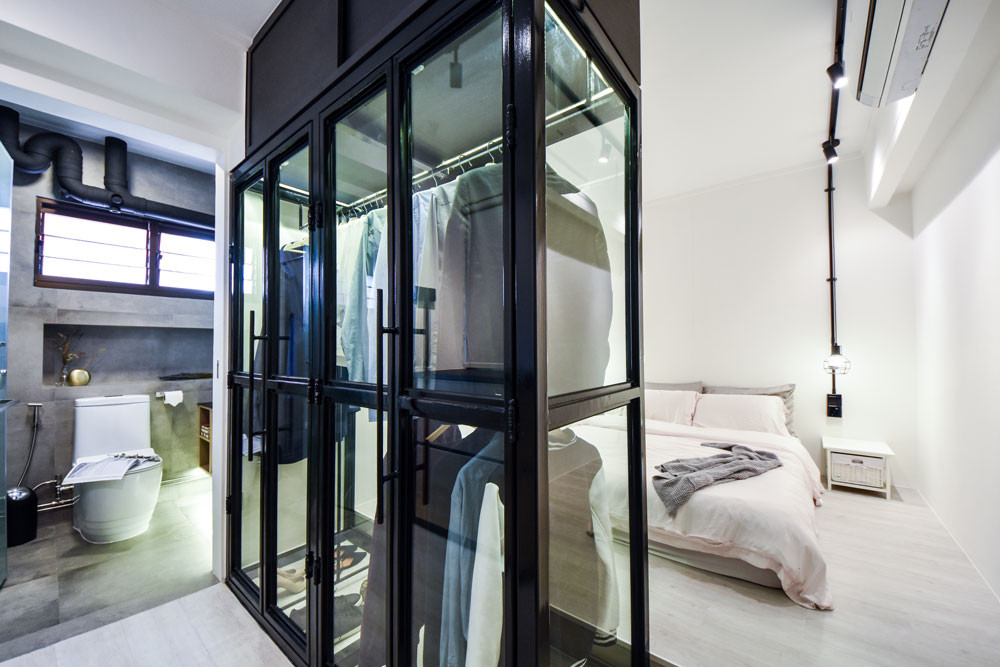 Design: DistinctIdentity
4. You can now make your home look taller than ever
Relying on a design trick to make your home appear taller can have its limitations, especially when there's a pesky structural ceiling beam blocking said trick from realising its full potential. But with "beamless" ceilings, you now can incorporate all these neat ideas to make your ceiling appear taller than ever.
Use full-height glass panels:
Design: Mr Shopper Studio
Design: Space Factor
Go with mirrored ceilings:
Design: Akihaus
Keep the wall and ceiling the same colour:
Design: Space Atelier
Take dividers all the way to the ceiling:
Design: Story of Us
Design: Linear Space Concepts
5. You can now do (proper) raised platforms
Because of the "beamless" design, you can probably do up a decent platform now. HDB currently has regulations surrounding platform design, one of which recommends that you keep to at least a 2.4-metre distance between the platform and ceiling. While you probably still won't be able to do up a storage platform legally, you can design a pretty ledge that can help divvy up your spaces or turn your home into a modern ryokan.
Design: Monocot
Design: Goy Architects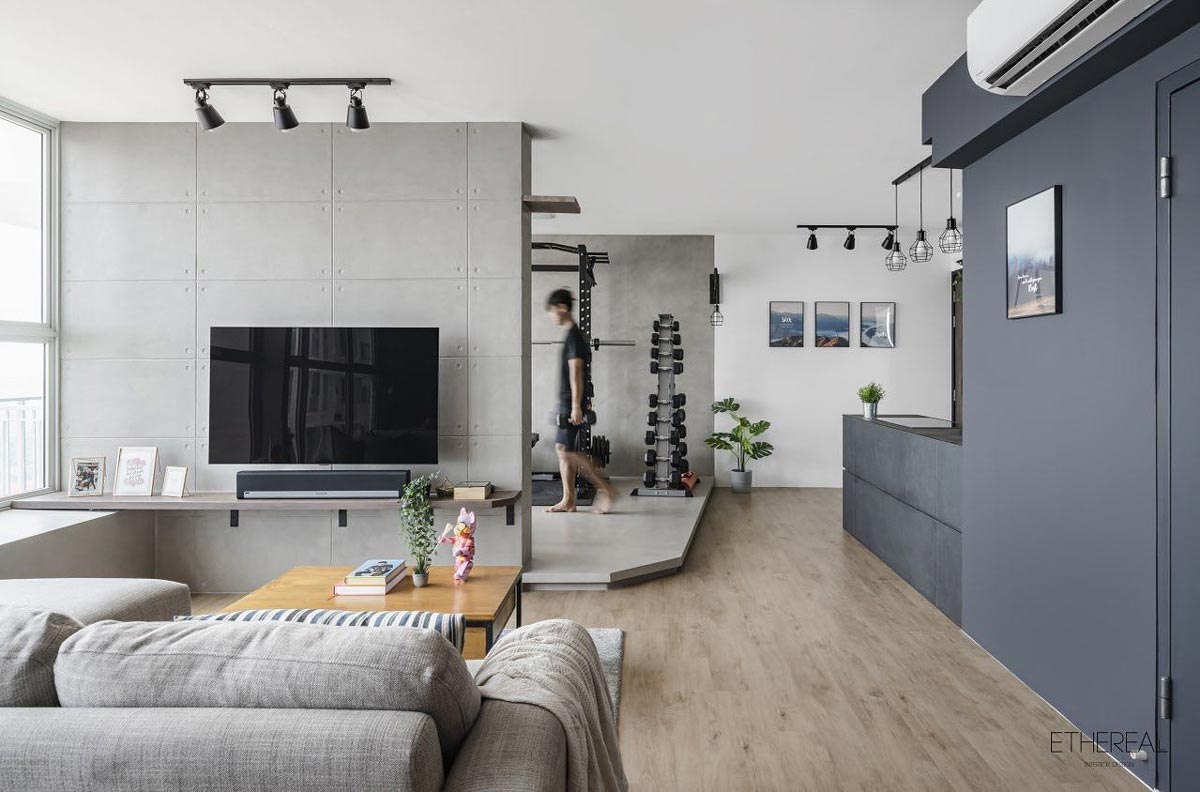 Design: Ethereall
Design: UNO Interior
Meet Interior Designers. Get Quotes.
Get in touch with our listed renovation companies. They will provide you with a free non-obligatory estimate for any of the Renovation Packages included in their services.