5 Steps to Create a Yoga Room at Home
Have a yoga mat at home that hasn't been used for a long time? In recent years, the popularity of yoga has soared, attracting people of all ages. During the worst of the pandemic, a lot of peopled turned to indoor sports because of a ban on outdoor sports, learning yoga from YouTube, which led to a lot of people wanting to build a comfortable and dedicated yoga room at home.
If you know enough about yoga, it's not just about posture, but also about heart. Prepare a quiet place where you feel peaceful, where you can mediate and do yoga in. Here are the steps to follow:

Step 1 – FIND A PLACE
It can be anywhere, but of course, ideally a spare room. Even you can only spare a small part of the living room, you can build your paradise there. The key is to ensure safety. Making a distance from any wall or furniture is important, as you won't get injured by hitting other items when you lose your balance accidentally.
And what if you don't have a spare space? Consider those foldable / transformable furniture! (See picture below)
Image: Caryn's home yoga studio (Photo: Studio Periphery)
Step 2 – WOODEN FLOORING
You don't do yoga with any mat. Too hard (like tiles) or too soft (like carpet) are not suitable for yoga exercises. A wooden floor is a nice option for its soft but firm texture.

Step 3 – SELECT LIGHTING SYSTEM
Lighting is important for yoga exercises, for it affects your mood and the atmosphere, but how bright or dim varies between people. Some people would make use of smart home light bulbs to tune the most desired light colour and brightness and switch to that with one click.
You may consider the lighting principles below:
Warm, diverse light is better than sharp, focused bright light
Natural sunlight is better than electrical light
Use a curtain to block light if it's too strong or too hot
Image: Karen and Jian Zhan's home at Skyline II @ Bukit Batok (MyNiceHome)
Step 4 – KEEP DÉCOR SIMPLE
A tidy space makes your brain clear and organised. Focus is key in practising yoga. To create a good space for yoga, don't put too many accessories in the space. Remove unnecessary items and boxes to avoid distraction.
Having said that, items good for relaxation can be kept. Candles, pictures that depict nature or calmness, green plants, etc. It may even enhance your emotion and help release stress.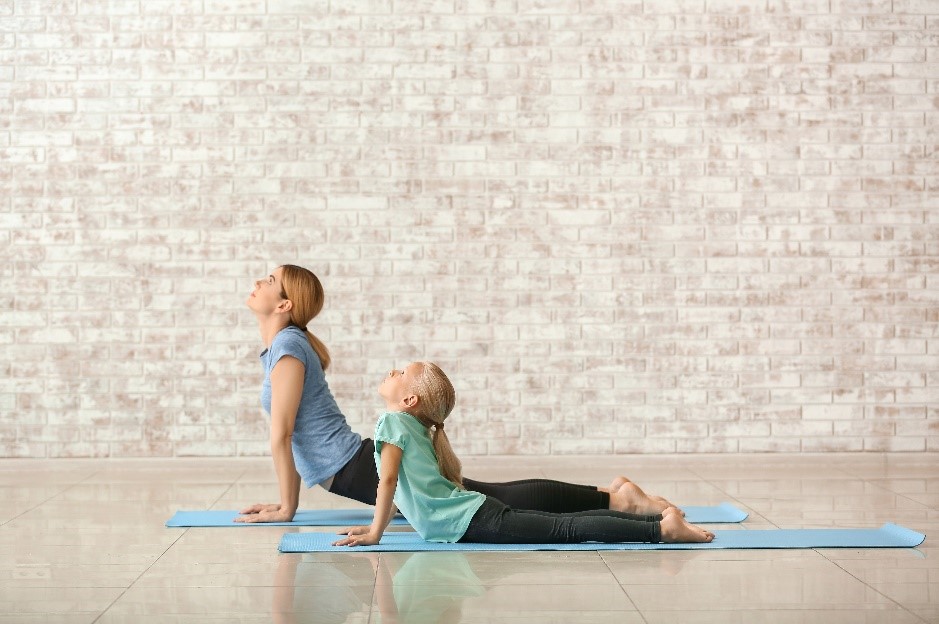 Interior: Third Avenue Studio
Step 5– MAKE IT COMFY
The above four steps created a comfortable experience for your eyes and body, but don't forget your other senses, including auditory and olfactory (your nose).
Science research shows the benefits of aroma in reducing stress. You may research the kind of plants that emits the right aroma for you, common ones include lavender, rosemary, jasmine, or woods like sandalwood.
As for sounds, pick music that facilitates meditation. Avoid those with lyrics and go for pure music. Can pick vivid ones but slow ones are better than fast ones. And make sure you have a long and continuous list so you don't bother to get interrupted by "next song" pauses or worse, advertisements.
The content and pictures of this article are provided and uploaded by the author. It does not represent the opinion of the company. If there are any copyright issues, please contact us.
HKDecoman, now going global as Deco-Man, is a Hong Kong-based renovation platform which provides professional consultancy services and pioneers in the development of A.I. homeowner-engineer matching. We aim at educating the public about the art of home renovation and have our eyes on transforming the traditional renovation industry, bringing standardisation, transparency, convenience and automation to the business.

Meet Interior Designers. Get Quotes.
Get in touch with our listed renovation companies. They will provide you with a free non-obligatory estimate for any of the Renovation Packages included in their services.