Sliding Doors - Best Kept Home Interior Space Saving Secret
I love visiting showflats, especially those belonging to new condominium developments since they have really fascinating space maximizing apartment interior ideas.
Well, one of the useful space saving tips which i have picked up is the use of sliding doors. In actuality, sliding doors are rapidly gaining popularity among home owners and these are the reasons why home owners are ditching the traditional swing doors.
1. Practical and saves precious space
Firstly sliding doors are practical and save precious space! For compact apartments, sliding doors play a pivotal role in space saving home design ideas.
"Case in point; a swinging room door measuring 3 foot wide takes up approximately 9 square feet of floor space for it to open. This 9 square feet translates to loss of valuable spatial, especially for a compact apartment since this space cannot be used for other purposes.
For a typical 2 bedder condo with 2 bathrooms,
this square footage multiples very quickly and translates to a whopping
36
square feet of space, an
approximate
5%
of the total floor area
, has been rendered useless by traditional swing room doors alone! And, I have yet to include the floor area wasted by the wardrobe, kitchen cabinet swing doors and so on!"
Gosh
! 5% of my million dollar condo is useless?! That translates to
$50K
down the drain
!
Hence, having sliding doors means more space are freed up for construction of storage cabinets and other purposes.
2. Make a place appears spacious
Impressive large floor to ceiling sliding doors are installed for this residence,
situated in Melbourne, Australia.
Secondly sliding doors are home interiors designers best kept secret to make a place looks more spacious! This is because sliding room doors, particular top-hung models, offer clean sleek, contemporary aesthetics . In addition, homeowners can vary the dimensions of the sliding room doors and go for wider and even ceiling height sliding doors to give an illusion of added height and space. Furthermore, such doors allow more natural light to stream through and brighten up the room immensely.
3. Flexible wall dividers
"In the master bedroom, a Murphy bed folds into the wall when not in use. A sliding door between the master bedroom and the living room means that the two spaces can be connected during the day, effectively doubling the size of the living area."
Thirdly sliding room doors function as flexible wall dividers which allow for home interiors to be partitioned and rezoned as various functional areas. Thus, sliding doors permit homeowners to embrace open concept interior design, to merge the adjourning areas together and yet at the same time, offer the versatility of privacy when the need arises.
4. Can be used in many different areas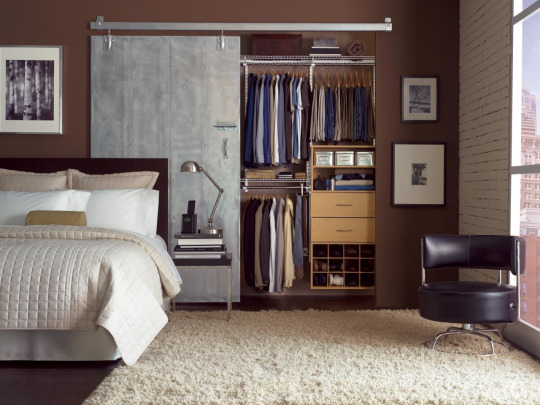 Furthermore, siding doors can be used in many different places around the apartment; they are now commonly found in wardrobes, closets, kitchen cabinets and so on.
5. Comes in many designs and make
Lastly, these space saving doors come in a myriad of different models, materials and designs that complement any interior decoration styles; be it classic, retro, country home and contemporary interior design ideas.
Therefore modern sliding doors are wonderful alternatives to traditional doors. Ideal for small compact rooms, they are practical yet versatile solution which allows for homeowners to design, reconfigure their place effortlessly.
I hope you have enjoyed this post and ...
Do have an awesome week ahead! :)
Meet Interior Designers. Get Quotes.
Get in touch with our listed renovation companies. They will provide you with a free non-obligatory estimate for any of the Renovation Packages included in their services.