Keep Pesky Pests Away from Your Abode in 10 Simple Ways
Design: Design 4 Space
In the cyber security world, the security onion is known as a shield of defensive layers that support each other. Hence, even if one defence layer fails, the next one is able to act as a back and so on and so forth. As such, the more layers there are, the safer the is the system. Such defence model can also be applied to homes to when we want to keep the pests away from our abode. Here is a list of 10 simple ways for you to build your defence in depth when it comes to keeping our home free from pests!
Keep your floor, table and kitchen counter top clean
Design: Blend by ImC
Food debris and dead human skin cells are food for pests and therefore, getting rid of the food sources will keep the pests in check. Therefore, vacuum and mop the floor regularly and keep the table and kitchen countertop clean with a microfibre cloth, moistened with water and detergent, to remove traces of food residues or accidental spills. Establish a regular cleaning routine will help to keep annoying pests at bay.
Change your bedding and clean the upholstery regularly
Design: 3+i DESIGN STUDIO
Bed bugs, flea and mites feed on human skin and change your bed sheets, blankets, and pillow cases regularly will remove their food source. Dust mites can be found in upholstery or fabric-covered furniture and will cause allergies when they thrive and multiply. Vacuum and steam clean the upholstery at least once a week, should help to remove these pests from the upholstery.
Bag and remove trash properly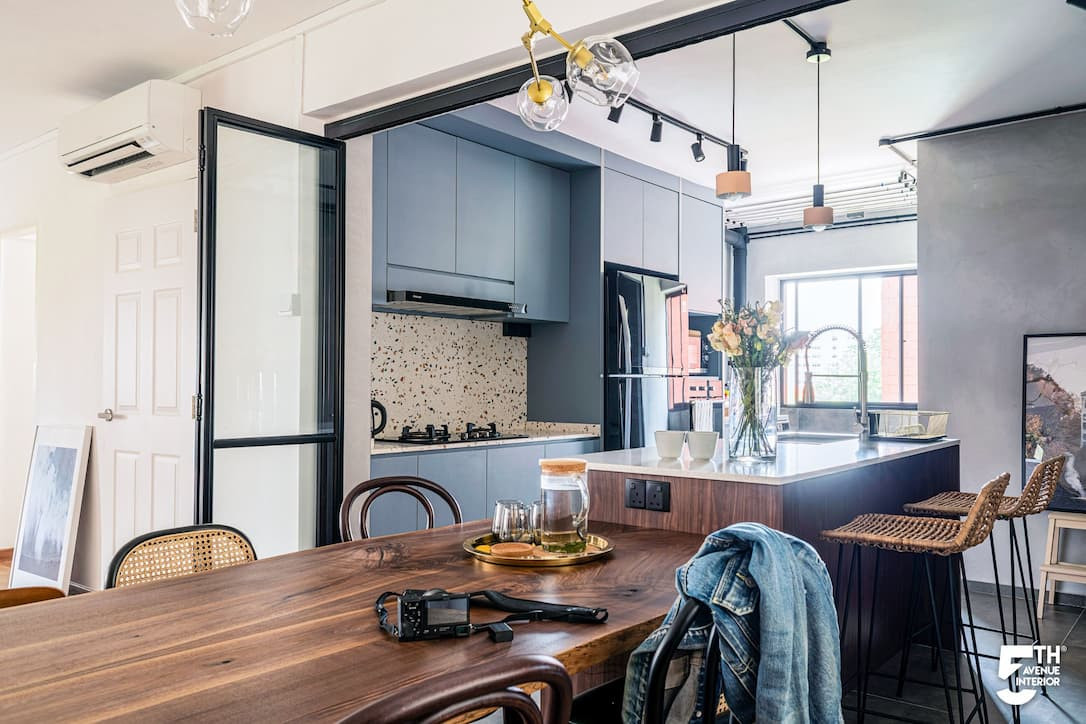 Design: Fifth Avenue Interior
To prevent pests from scavenging the trash for food, invest in a quality trash bin with a cover. In addition, only use thick garage bags so that the food waste is not accidentally leaked into the trash bin. In addition, clear the trash frequently to avoid attracting the pests.
Store food in air tight containers
Design: Yang's Inspiration Design
Durable, air-tight containers helps to keep food out of reach for common pests such as ants, lizards and cockroaches.
Declutter house as much as possible
Design: The Interior Lab
Pests love to hide in forgotten, dark piles of clutter. A neat and tidy home makes it hard for pests to hide and setup a nest. Remember to also do regular check ins for dark places like the storeroom too.
Seal up all cracks and crevices
Design: ECasa Studio
Cracks and crevices in walls and wood parquet flooring serve as the perfect shelter for pests. Therefore, make sure that the wall and floor cracks and crevices are with plaster and wood putty. For joints and gaps in between cabinets, you can use caulk as a sealant.
Remove all stagnant water
Design: Weiken.com
Stagnant water is an excellent breeding ground for mosquitoes. Mosquitoes also carry harmful viruses that cause dengue fever and Zika. Make sure to rid of all stagnant water by keeping the water pails covered and clear the flower trays of water and change the water in the vases regularly too.
Install insect screens and door sweepers
Design: Story of Us

Keeping pests from entering your abode is by far the most effective pest control measure. Hence, installing the insect screens in openings such as gates, balcony and windows helps to keep out the unwanted visitors without blocking the airflow. Installing door sweepers also helps to keep out lizards and spiders from sneaking indoors from beneath closed doors.
Setting up pests baits
Design: Rooot Studio

For hard to reach areas and suspected breeding grounds, you can either setup DIY pest bait stations, or purchase commercially made pest baits to trap the pests and prevent an infestation.
DIY pest prevention sprays
Design: Comfort Home Renovation
Simple DIY pest prevention sprays made from natural ingredients found in the kitchen can be your added layer of defence against unwanted visitors. Spray the mixture at possible hiding spots and hard to reach corners.
Here is a simple recipe for the common household pests: For ants and cockroaches, add a few drops of eucalyptus or peppermint essential oil into 300 ml of water, mixed with a tablespoon of lemon juice. For lizards, mix a teaspoon of pepper and chilli powder into 300 ml of water.
Meet Interior Designers. Get Quotes.
Get in touch with our listed renovation companies. They will provide you with a free non-obligatory estimate for any of the Renovation Packages included in their services.