Is a robotic mop suitable for your needs? Here is a list of considerations and the available options - Part 2 of 2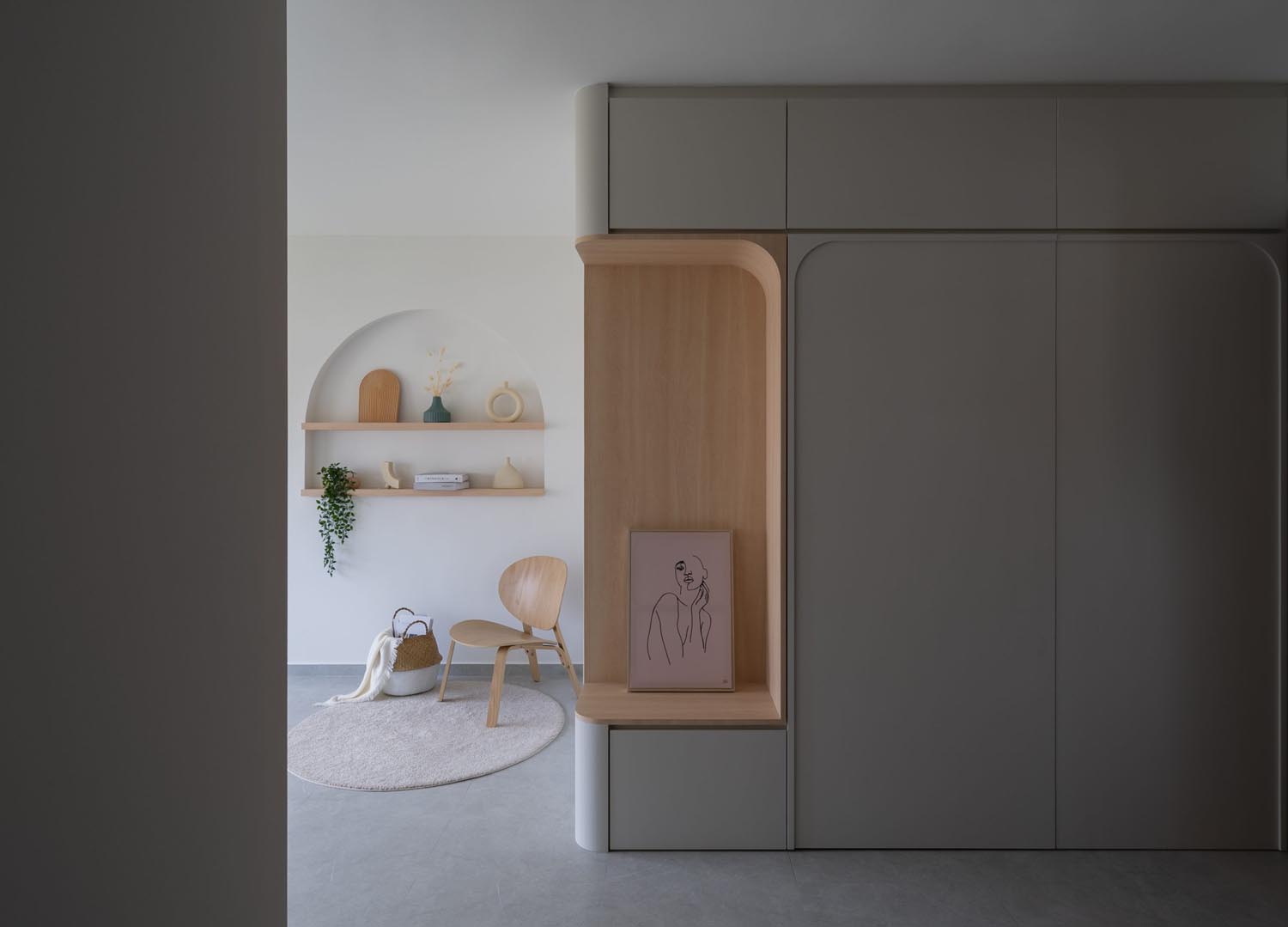 Design: Arche Interior
What are the popular robotic mop brands available in Singapore?
These are quite a number of brands of robotic mops retailing in Singapore, and even more options available in online retailers such as Shopee and Lazada. Therefore, you should do your research and compare the features and capabilities of each model, to find the one that best meets your needs and budget, before making a purchase. Here are 5 well known brands of robotic mops available in Singapore, with their own unique features and capabilities.
#1. iRobot
iRobot is a well-known brand of robotic cleaning devices, including robotic vacuums and mops, with popular mops models such as the Braava Jet M6. They also often come with precision jet sprays and vibrating cleaning heads that can tackle tough stains and grime. The M6 is compatible with Alexa and Google Assistant and can be controlled with a smartphone app.
#2. Ecovacs
Ecovacs is another popular brand of robotic mops and vacuum cleaners, with flagship models such as the DEEBOT X1 OMNI flagship all-in-One Vacuum and Mopping features. It uses artificial intelligence to identify and avoid obstacles in your home. Ecovacs is known for its advanced mapping and obstacle detection technology and can create detailed floor plans and a water tank that can provide up to 2 hours of mopping. Many of their models, such as the Deebot Ozmo T8 AIVI, feature artificial intelligence that can identify and avoid obstacles, making them ideal for larger homes. Ecovacs models also often come with a long battery life, making them suitable for long cleaning sessions.
#3. Xiaomi
Xiaomi is a popular Chinese brand of consumer electronics that offers a range of smart home appliances, including robotic cleaning devices. The brand's Mi Robot Vacuum-Mop offers both vacuuming and mopping capabilities. Xiaomi offers budget-friendly robotic mops, but despite their lower price point, these models often come with powerful motors that can effectively clean floors. They may not have as many advanced features as other models, but they can be a great option for those on a budget.
#4. Roborock
Roborock is a brand of high-end robotic cleaning devices that features advanced sensors and a powerful motor to effectively clean floors. The brand's S series includes the S7 and S8 model, which features advanced carpet detection and a vibrating mop head for deep cleaning. Due to its multi-floor mapping capability, Roborock robotic mops and vacuum cleaners, can map and store up to four different floor plans, making it easy for them to move between floors without having to re-map the space.
#5. Eufy
Eufy is a brand of robotic vacuums and mops that is owned by Anker Innovations, with models such as the RoboVac Hybrid X and L series. Eufy robotic mopping devices have customizable water flow features, which allow you to adjust the water flow to your specific needs, whether you need a light mop or a deeper clean. They also have a larger water tank that allows them to cover a larger area without needing a refill.
Meet Interior Designers. Get Quotes.
Get in touch with our listed renovation companies. They will provide you with a free non-obligatory estimate for any of the Renovation Packages included in their services.