Home Tour: All Things Warm and Cosy in this Japandi Style Villa
On the outside, the Koa Villa is covered in crisp white paint. It is camouflaged amidst the blankets of white snow and the snow-capped mountains at the background in this popular winter destination in Niseko, Japan. You only know it's there thanks to its woody frontage, which peeks out from underneath the ivory hues, lending warmth to the frosty milieu and creating an enticing invitation to all who walk by.

Step inside this two-storey home, and you'll receive a warm welcome. Like its façade, it features a predominantly white foundation, with light wood elements creating a cosy vibe. To add a modern touch, clean silhouettes and matte-black accents were used.
The designer behind the villa's design is Tokyo-based Bond Studio's Ryoichi Niwata, who, back in 2017, also helmed the facelift of Singapore's Shangri-La Hotel. For Koa Villa, he was given the brief of creating a space that captures the Danish idea of hygge, which encapsulates the feeling of cosy contentment and well-being through enjoying the simple things in life. As a tribute to the location and also because of hygge's similarities to the sensibilities of traditional Japanese design, Ryoichi made the decision to marry the two philosophies in his design of Koa Villa. What resulted is modern space that features minimalist lines, a clean colour palette and a comforting sense of home.
The villa was meant to cater to families, so the interior was designed with that in mind. You will find the family room and common bedrooms on the first floor, complete with a contemporary bathroom clad in classic white subway tiles and black fittings to lend visual contrast. Move upstairs to find the master bedroom that sits in its own private alcove, attached with a luxurious walk-in wardrobe and an indulgent bathroom with twin sinks.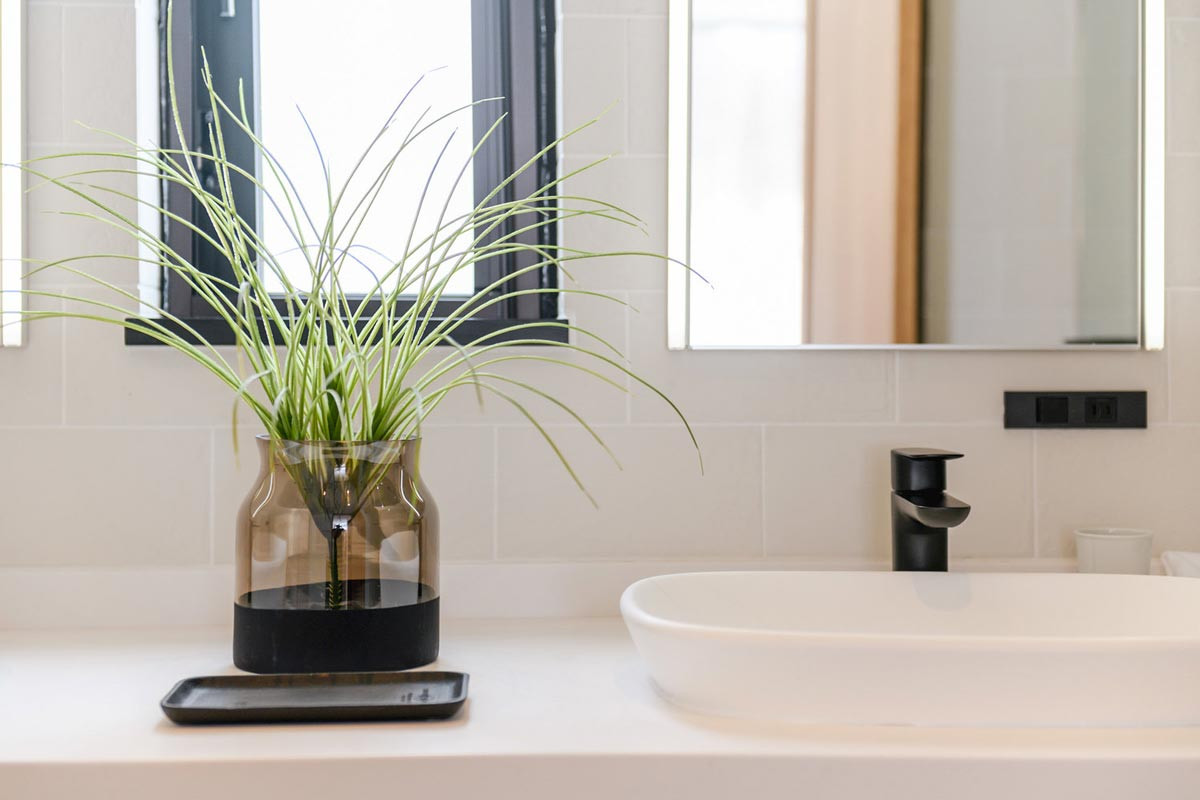 The second storey also comprises the rest of the communal areas, an open-concept space defined by a visually stunning sloped roof covered in wooden planks and a skylight. The kitchen and dining area sit in the same zone, with the six-seater dining table attached to a mini kitchen island to make mealtimes more convenient.

With vast windows that overlook the snowy landscape, the living room is a place to linger. Pockets of seating areas in soothing neutrals, soft furnishings and a modern fireplace welcome conversation and family time.
Book a stay (or bookmark this page for now) at the serene Koa Villa and get inspired for real on your next holiday (whenever that happens!). This villa and a whole host of other villas are available for booking at Villa Finder.
Meet Interior Designers. Get Quotes.
Get in touch with our listed renovation companies. They will provide you with a free non-obligatory estimate for any of the Renovation Packages included in their services.