12 HDB Designs That Look Like Condo
Condo designs are often seen as polished, sleek, modern, and cool. Are you an HDB owner who's looking for ways to up your interior design game? Well, we have good news for you. HDB designs can look as good as condo designs, too. Want proof? Here's 14 of them!
1. Condos tend to possess a certain ambience — one that strongly resonates through this interior. It might be the slightly warm hues, the textured, rocky wallpaper, or the overall sense of spaciousness. Regardless, we give it two thumbs up.
Interior Designer: Space Define Interior Location: Punggol Central
2. Get the condo vibe here? As opposed to what some may think, a home's colour scheme has a large part to play in terms of overall aesthetics. The intermingling of black and white makes this space interesting and refreshing to look at.
Interior Designer: Inzz Studio Location: Blk 336C Anchorvale Crescent
3. Simplicity works best when it comes to wanting to create an interior that wows and impresses. Do away with messes and clutters, embrace the idea of neat and tidy with open arms.
Interior Designer: Icon Interior Design Location: Punggol Walk
4. Tired of traditional home designs and concepts? Spice things up with something modern. Industrial touches such as track lighting and rustic, wooden surfaces are elements you might want to consider.
Interior Designer: Space Sense Studio Location: Punggol
5. Feature walls and appropriately chosen wallpaper can make all the difference between a house looking fab and drab. The ones selected here not only fit into the overall theme perfectly, they bring you into another world altogether.
Interior Designer: D5 Studio Image Location: Yishun Natura
6. Whip up a condo-esque HDB with these ingredients: well-arranged, uncluttered furniture, a feature wall of sorts (feel free to replace with wallpaper of choice), and warm, cosy lighting.
Interior Designer: Inspire ID Group Location: 485 Segar Road
7. Just in case you find it difficult to believe, yes, this is a HDB. The fancy lights and stunning kitchen slash mini bar counter are but a few ideas you can play around with. This space really fires the imagination, all the way to the bathroom. If you want something similar, step up your design game and be bold.
Interior Designer: i-Chapter Location: Blk 612A Punggol Drive
8. Contemporary/Minimalist seems to be the go-to theme of many homeowners today. The idea of having less cleaning up to do apparently has its effects on busy working professionals like you and me.
Interior Designer: AD. I. WRKS Location: 335B Anchorvale Crescent
9. Can you imagine yourself living in such a cosy abode? Clean lines and quirky touches such as framed drawings and oddly shaped lights make this a really fun and intriguing place to explore.
Interior Designer: DISTINCTidENTITY Location: Sumang Link
12. An incredibly elegant and harmonious home dominated by fresh, white tones.
Interior Designer: 2nd Phase Design Location: Blk 152 Lor 2 Toa Payoh
13. This house is characterised by large windows, open spaces, and gleaming, see-through glass panels. With earthy palettes and matching furniture in the mix, the result is a bright and airy environment, which is pleasing to the senses.
Interior Designer: Space Atelier Location: Capeview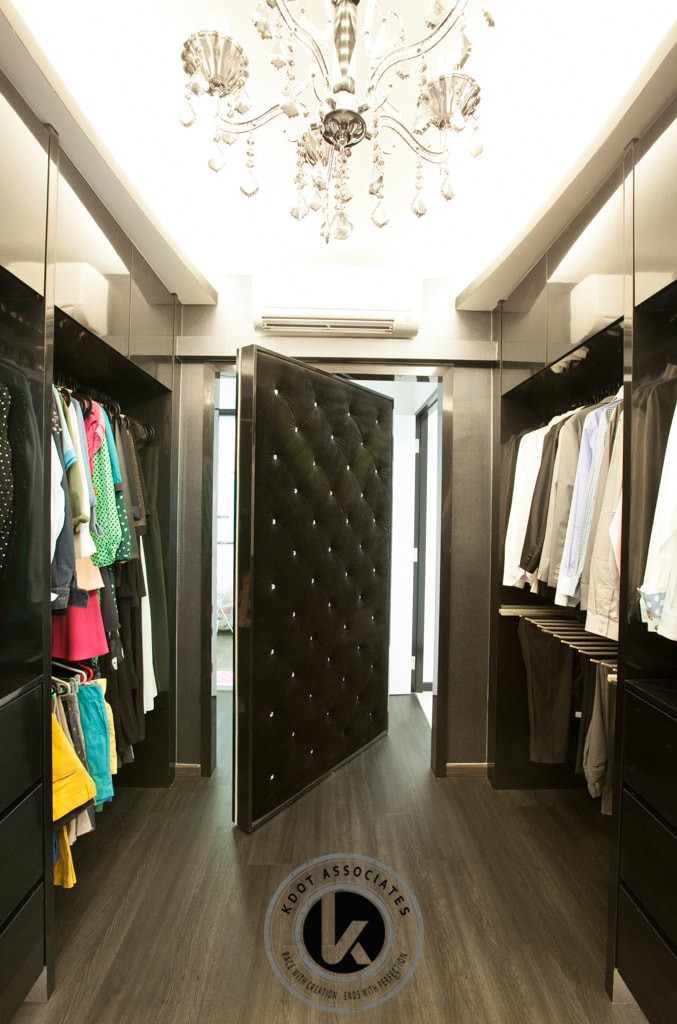 14. We all have words or quotes to live by. What better idea than to have them displayed somewhere for all to see? "Live every moment, Laugh every day, Love beyond words". How sweet.
Interior Designer: KDOT Associates Location: 27 Ghim Moh Valley
Well, what do you think? You wouldn't have been able to tell the difference, would you? It really is up to your creativity and how well you convey your ideas and concepts to your designer. Find one that suits you today.
Meet Interior Designers. Get Quotes.
Get in touch with our listed renovation companies. They will provide you with a free non-obligatory estimate for any of the Renovation Packages included in their services.