Don't Make These 5 Mistakes When Finding an Interior Designer in Singapore
Looking for an interior designer to renovate your home? Make sure you aren't making these 5 mistakes.
1. Thinking firms featured on TV or in a magazine are reliable
When an ID company hinges their trustworthiness and design worth on the fact that they've appeared some tantalising home renovation programme on TV, or was featured on the covers of a interior design magazine in Singapore, it's best to take their assurances with a pinch of salt.
Appearing on TV or a magazine doesn't automatically make them a shoo-in for best and most reliable interior design company of the year. Remember the scandal with D5 Studio Image a few years back? Savvy internet sleuths found out that the company's featured home on a Mediacorp Channel 5 TV show turned out to be home to one of their employees. It wouldn't have been so bad if the basic-looking home didn't cost a whopping $95,000 and if he (the employee) didn't go on about how "impressive" the work was. Talk about ownself praise ownself.
Oops.
Image: Mothership
Don't believe everything you see on TV and make sure you still do your due diligence.
2. Relying fully on accreditation websites
You may have come across interior design firms with accreditations such as CaseTrust, CaseTrust-RCMA and HDB licensed as well as interior designers that are SIDAS (Singapore Interior Design Accreditation Scheme) accredited. In the era of renovation scams, these are there to help offer an added level of protection for homeowners.
CaseTrust-RCMA for instance are audited under a set of criteria, requiring firms to be transparent with their costs and to submit a deposit that will have to be forfeited in the event that they don't fulfil the terms of the contract or cease to operate in the event of bankruptcy or otherwise. Case also helps to offer mediation when there are disputes that arise between the company and the homeowner.
Image: Unsplash
With HDB-licensed firms, the basic criteria includes being in the business for at least 3 years and having been registered with ACRA for at least a year coupled with a good track record. They work on a demerit points scheme, and how many demerit points a HDB-licensed firm has is displayed for all to see on the Directory of Renovation Contractors. 24 demerit points will get the company delisted.
SIDAS, a relatively new scheme, was launched last year and provides a three-tier framework to classify interior designers based on their qualifications and work experience. Class One interior designers for instance will need to have a degree in interior design or interior architecture and at least a 24-month work experience.
You can search for CaseTrust businesses and CaseTrust-RCMA firms here, HDB-licensed companies here and SIDAC accredited interior designers here.
All these are well and good, but they aren't exactly foolproof. These schemes operate on a paid subscription basis, so as long as the firm pays, follows the rules and there are no major complaints from consumers that reach the ears of the accreditation body, they are usually able to retain their licenses. So while it's a good idea to look for interior design firms with these accreditations, they aren't the be all and end all.
Also, here's a little tip—before signing your contract with an accredited firm, make sure the name on the contract is the exact same name on the accreditation directory and not some variation of it. Some interior design firms tend to create sister companies that are some variation of the main company's name, while actually only the main company has the accreditation.
3. Looking only at the bottom line of a quotation
Getting several quotations from different interior design firms is a great way to help you decide which firm to go for. But don't just compare the bottom line, read through each quotation and look at the breakdown of the various costs. Some IDs may offer a wider range of tile choices, while others may provide a better kitchen countertop material brand.
Image: Salt Interior
Generic quotations without proper breakdowns not only read lazy, but they also offer a lot of room for interpretation, usually to the advantage of the interior designer. This can sometimes mean your final bill will be a lot higher than expected.
When looking through the quotations, do also check out the payment terms. As a general rule, it's recommended not to place a deposit that is more than 30%.
4. Dismissing a lack of reviews or only looking at reviews from a single source
No news is good news, right? In this instance, not quite. Firms with zero reviews online can be a hit or miss—so determine if that's a risk you are willing to take. Having no reviews in this era of transparency could mean a few things: that they are a small, unknown company still, are deleting reviews en masse, intentionally limiting their online presence because of fear of backlash or they could just be not particularly tech or social media savvy.
When reading reviews, don't just rely on one single source. Read from Google, forums, Facebook groups, Facebook reviews, and interior design platforms to get a more holistic picture of what the interior design firm is all about. On our site, the reviews we post go through proper quotation and contract verification for authenticity before it gets published, so you know they are the real deal.
Screenshot of a review listed on Renonation.
Read the worst reviews and see why they got that one star and make your conclusions as to whether it's a reasonable judgement. Read the best reviews carefully and see if words or phrases are repeated in other 5-star reviews because that can sometimes mean these are written by the firms themselves. All good reviews aren't improbable, but you'll want to stay alert and cross-check references if any.
See also how the firms respond to the reviews, if they do, and you'll learn a lot about their attitude and their customer care. The dates of the reviews can also reveal authenticity—some firms tend to blanket bad reviews with a whole slew of good ones, so if a heap of good reviews get posted around the same time as the bad review, that may be a red flag.
5. Overlooking an ID's bad character traits just because a firm's reputation is good
An interior design firm isn't always reflective of the interior designer; you can still get bad apples in the bunch. So despite the many good reviews of the company and their amazing portfolio, they don't always guarantee a smooth-sailing process if the interior designer that's working on your project is inexperienced, isn't up to par or generally overwhelmed with their existing projects.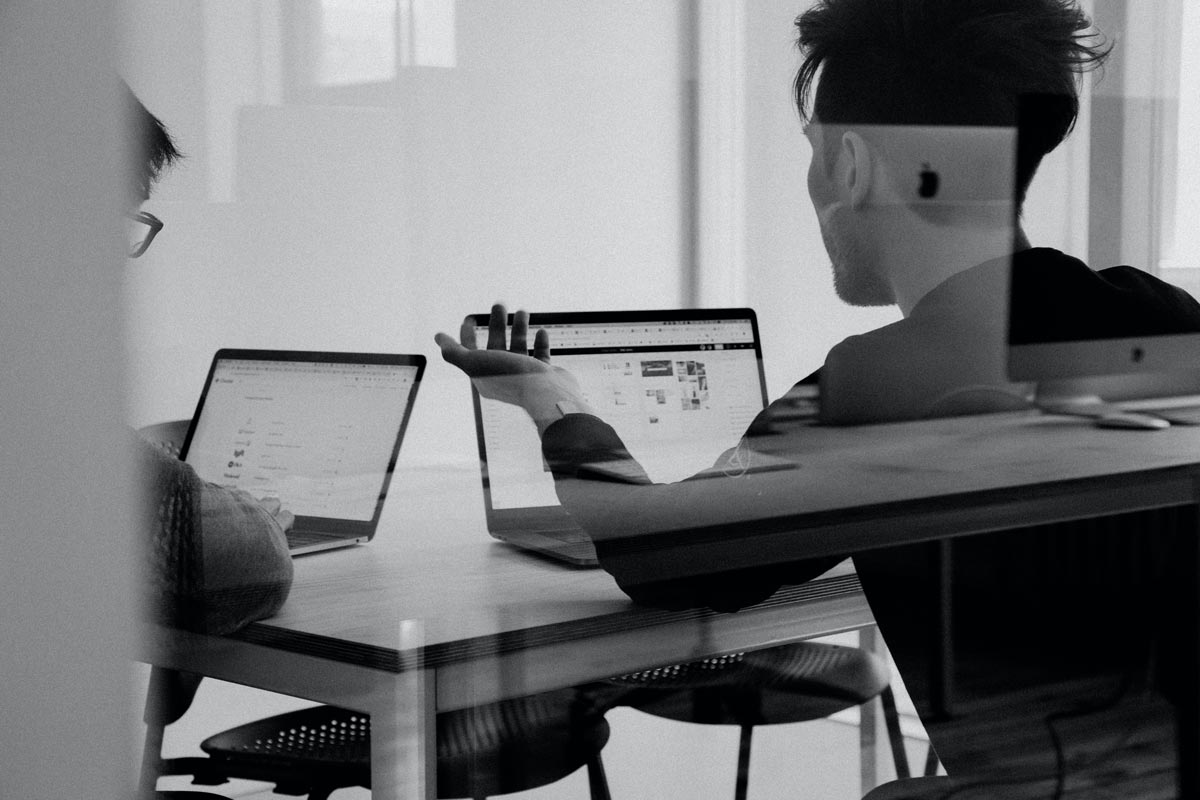 Image: Unsplash
While you may not be able to suss the bad eggs out after just a couple of meetings, some red flags to look out for include taking forever with their replies, not being prompt with their follow-ups and being tardy during meetings. Even overly pandering to everything you want can be a tip-off that you should steer clear since it will mean they are unlikely (or unable) to offer their professional opinion when it matters.
Reputation matters when meeting potential IDs for the first time, but make sure there's also chemistry, good attitude, expertise and professionalism before you sign on that dotted line.
Meet Interior Designers. Get Quotes.
Get in touch with our listed renovation companies. They will provide you with a free non-obligatory estimate for any of the Renovation Packages included in their services.