An Open Letter to Homeowners Who Are Still Searching for Interior Designers
Dear Homeowners Who Are Still Searching For Interior Designers, I am sure you were once excited by the prospect of getting your new home, whether it is an HDB flat, a condominium or (lucky you) a landed housing. But that excitement was probably marred by the fact that even after spending weeks and months searching for an ideal interior designer to do up your home into a dream destination, you have yet to find someone you were able to click with, someone who understood completely what you wanted, someone who is able to meet your budget or is bold enough to handle your design quirks requests. You are tired of asking for renovation quotations, only to have interior design firms not get back to you. You are weary of the wasted taxi/Grab trips you took around the Singapore just to meet interior designers who fall short of your expectations. You don't want to settle, but you're starting to waver because you think to yourself, how many more Grab trips can I continue to afford without sacrificing lunch money? Homeowners, why do you do this to yourself? Why do you continue futile searches when the answer is very simple: Just come by our Meet the Designers event happening this 25 August 2018 (Saturday).
For an entire day (11am to 6pm), you will get to meet up to six interior designers, from the affable folks at Artisan ID Group, the energetic bunch at Design 4 Space, the genial gang at DreamCatcher Interior Design to the sparkling people at Letz Interior, the warm and friendly designers at Rezt & Relax Interior and the wonderful people at The Interior Lab.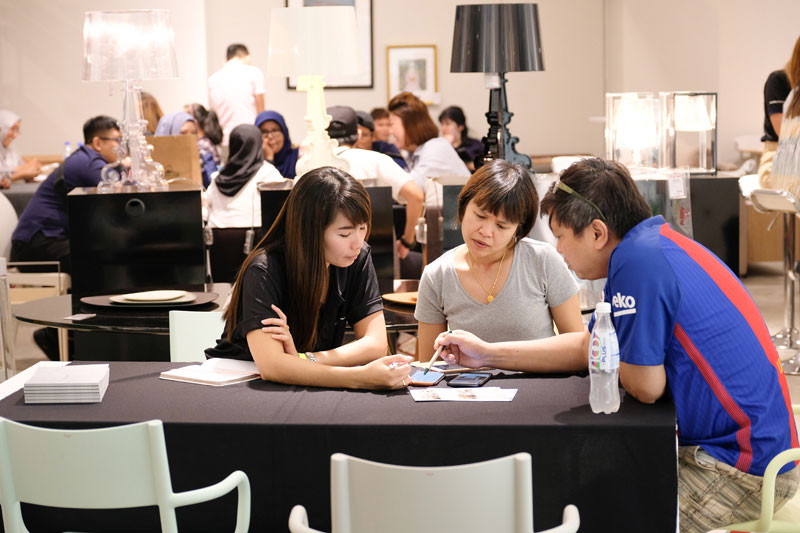 Meet up to six interior designers in a single location, all in one day. Share with the designers what you want for your home and get immediate feedback. No more wasted trips around Singapore.
Don't feel compelled to sign on the dotted line straightaway, because there's no need to—unless, of course, you've found the one. And all this is done in a convenient, comfortable location at furniture showroom
Lifestorey @ Dempsey
. Once you've met the interior designers, shop for furniture for your new home with Lifestorey's selection of versatile and contemporary pieces from renowned brands like Kartell, House Doctor and Bontempi Casa.
Meet interior designers and shop for furniture at Lifestorey @ Dempsey on 25 August 2018.
Your transportation woes are also taken care of, because we are providing an immediate
$10 cash reimbursement
if you come by taxi or a ride-hailing transport service like Grab. Show us your physical or e-receipts and receive instant reimbursement. So homeowners, do yourself a favour and
RSVP
today. Come along with your floor plans and meet six interior designers all in one day and location. Cut the hassle and bring back the excitement of getting a new home. With love, Renonation
---
Browse through the list of Interior Designers, their reviews and portfolios at http://www.renonation.sg/professionals/interior-designers/
Submit your renovation enquiry:
Meet Interior Designers. Get Quotes.
Get in touch with our listed renovation companies. They will provide you with a free non-obligatory estimate for any of the Renovation Packages included in their services.