8 Coastal Style Singapore Homes with Perpetual Holiday Vibes
One of our favourite interior design trends this year is the coastal or nautical style. It is a look that conjures up an easy, breezy vibe so you will always feel like you are on a holiday. With its penchant for natural light, soothing colour palettes and a preference for no-fuss furniture, it is an easy style to love. The best part? There are many versions of it, ranging from the laidback seaside resort to the more uppity Hamptons style. If you're looking to ride the wave on this trend, get your inspiration from these charming coastal style homes in Singapore.
1. All Aboard
This nautical themed home features the cutest details in reference to the style. Highlights? The custom display cabinet in the living room covered in a rustic woodgrain laminate and featuring portholes. The whale-shaped shelving unit in the communal area. And the rope swing hanging by the living room that conjures up images of carefree days by the beach.
Design: 1.01 Design Studio Location: Compassvale Type: HDB Flat
2. Nautical Blue Accents
Most of this flat is kept clean and contemporary, with little touches of the nautical to allude to the coastal style. One of our favourite features is the cosy corner and play area by the living room, which is clad in shiplap walls and decked out in a darker woodgrain flooring to set it apart from the rest of the communal zone. Custom benches with nautical themed cushions provide extra storage and the perfect spots for whiling afternoons away with a good book.
[gallery columns="2" link="none" size="full" ids="96237,96242"]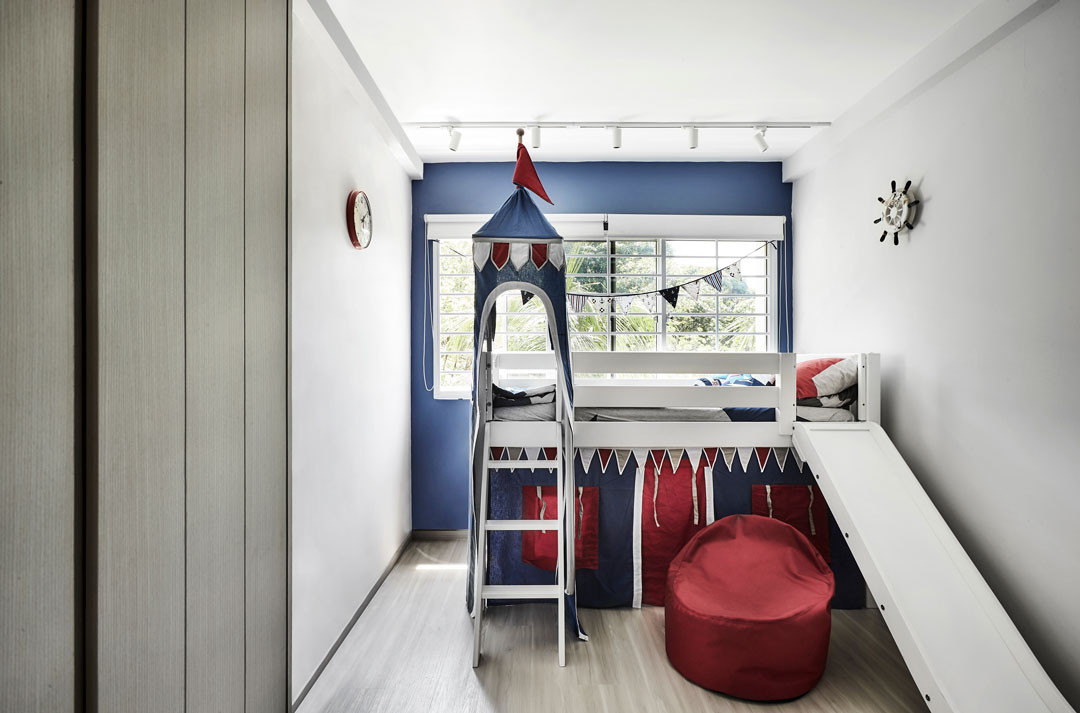 [gallery columns="2" link="none" size="full" ids="96239,96245"] Design:
Icon Interior Design
Location: Not available Type: HDB Flat
3. Understated Charm
Prefer a less literal approach to the coastal style? Get inspired by this 5-room BTO flat that has nary a nautical decor in sight. Instead, it features a green and blue palette that is inspired by the hues found in the sky and sea. The other reference to the theme, besides the colour scheme, is found on the bathroom doors, which are decorated with round wire-mesh glass windows to look like porthole windows found on ships.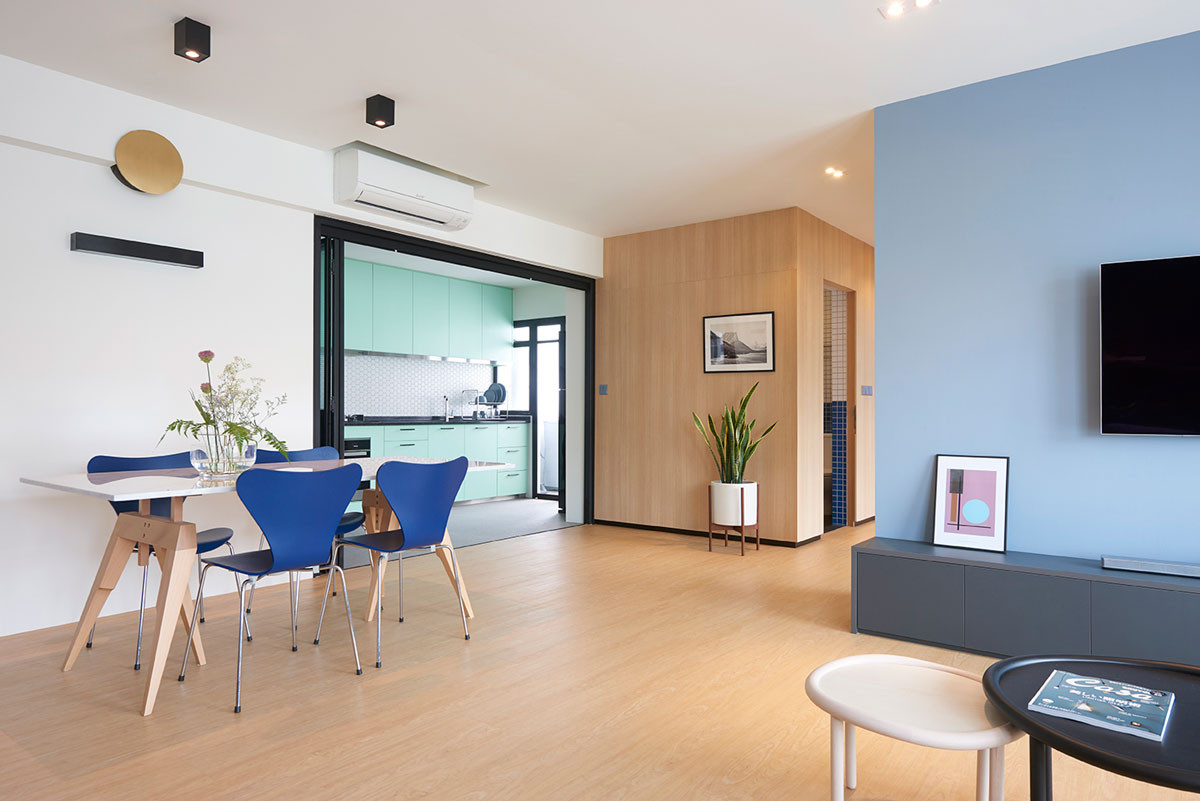 Design: Wynk Collaborative Location: Sengkang Type: HDB Flat

4. Rustic Feels
The seashell rug, driftwood ceiling light, mirrored porthole wall décor and the shiplap walls and ceiling should leave no room for any doubt that this is a coastal theme home. While most nautical themed homes feature some shade of blue, none of it is used here. Rather, an earthy palette of creams and browns is employed. Coupled with the frills-free, relaxing furniture made mostly from natural materials, the entire apartment feels just like a laidback surf shack and is just as warm and cosy.
Design:
Charlton Design
Location: Bayshore Type: Condo
5. Class Act with Monochrome
As evident by the previous home, you don't have to deck out your entire home in blue even with a coastal theme. This home follows a similar vein and features mainly a monochrome palette to keep things timeless, with the only blue found in the kitchen to serve as a focal point. Shiplap walls, nautical décor and an outdoor vaulted ceiling lined with wooden beams create a relaxing beach vibe in this landed home.
[gallery columns="2" link="none" size="full" ids="105923,105854"]
[gallery columns="2" link="none" size="full" ids="105853,105856"]
Design:
Icon Interior Design
Location: Paya Lebar Type: Landed Home
6. Coastal Contemporary
What makes this coastal style home stand out is its contemporary slant. While most will associate the nautical theme with a more rustic, weathered vibe, this home does the opposite with its glossy surfaces, strong, clean lines, and furnishings with their smooth and simple forms. Despite this, it still feels comfortable in here thanks to the warm lighting, casting a soft glow against the whitewashed colour scheme with sea blue accents.
[gallery columns="2" link="none" size="full" ids="105926,105927"]
Design: D' Marvel Scale Location: Youngberg Terrace Type: Condo
7. Ship Ahoy
A large Noah's Ark-esque feature wall serves as the focal point in this nautical-themed condominium. Featuring portholes and an upper deck decked out in stuffed animals and toy figurines, it functions as a TV wall, a display cabinet as well as living room storage. The theme continues most prominently in the kid's bedroom, where the bed is handcrafted from wood to look just like a ship and the ceiling light looks just like a ship's steering wheel.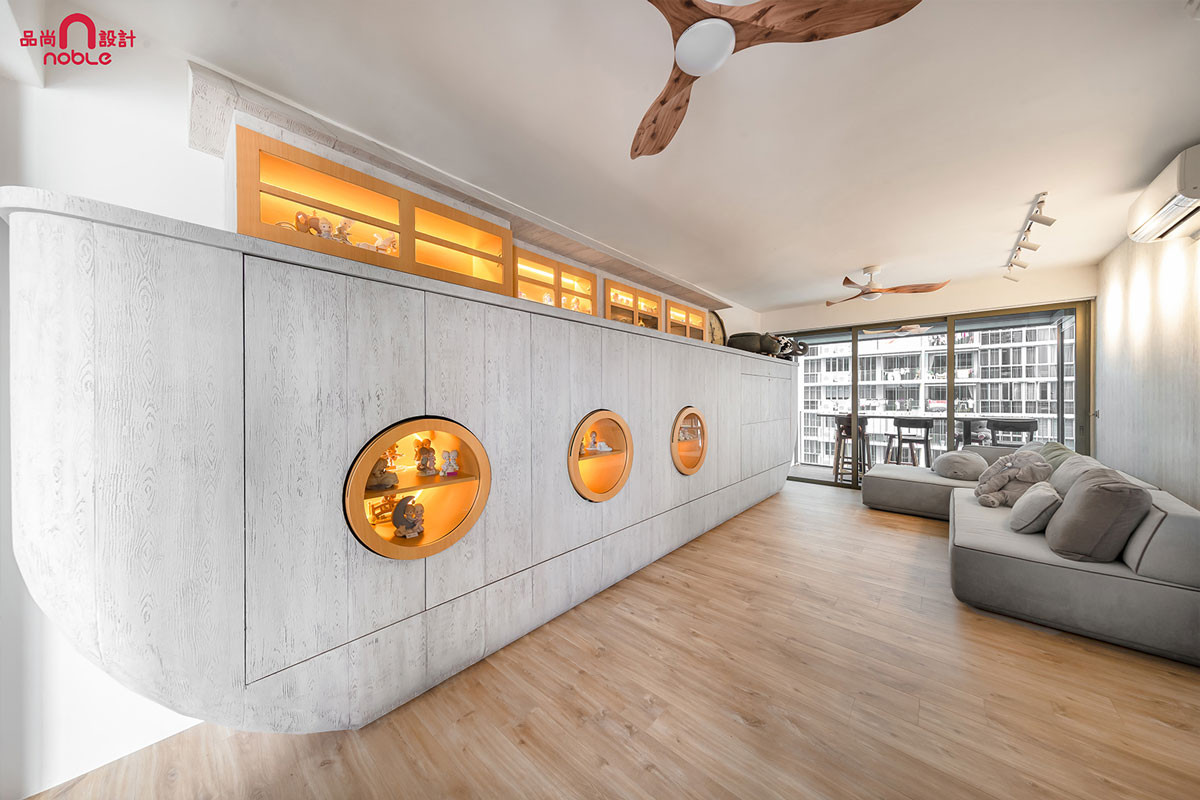 [gallery columns="2" link="none" size="full" ids="108173,108181"]
Design:
Noble Interior Design
Location: Choa Chu Kang Type: Condo
8. Meet the Hamptons
Named after the luxury seaside community in Long Island, the Hamptons style is very closely associated with the chilled-out coastal theme. What's different is that it's just a bit more refined and chic, which is exactly what this apartment is. Using a crisp white base, this home is decked out in both rustic timber and luxe marble flooring. Chinese ceramics and chintz wares lend a bit of glamour beside the driftwoods and seashell collection, while leather furnishings sit alongside suar wood pieces. In line with the relaxing vibe of the coastal theme, the home features plenty of areas for lounging. The living room also extends out into the balcony, marring the lines between the indoors and outdoors.
[gallery columns="2" link="none" size="full" ids="70491,70494"]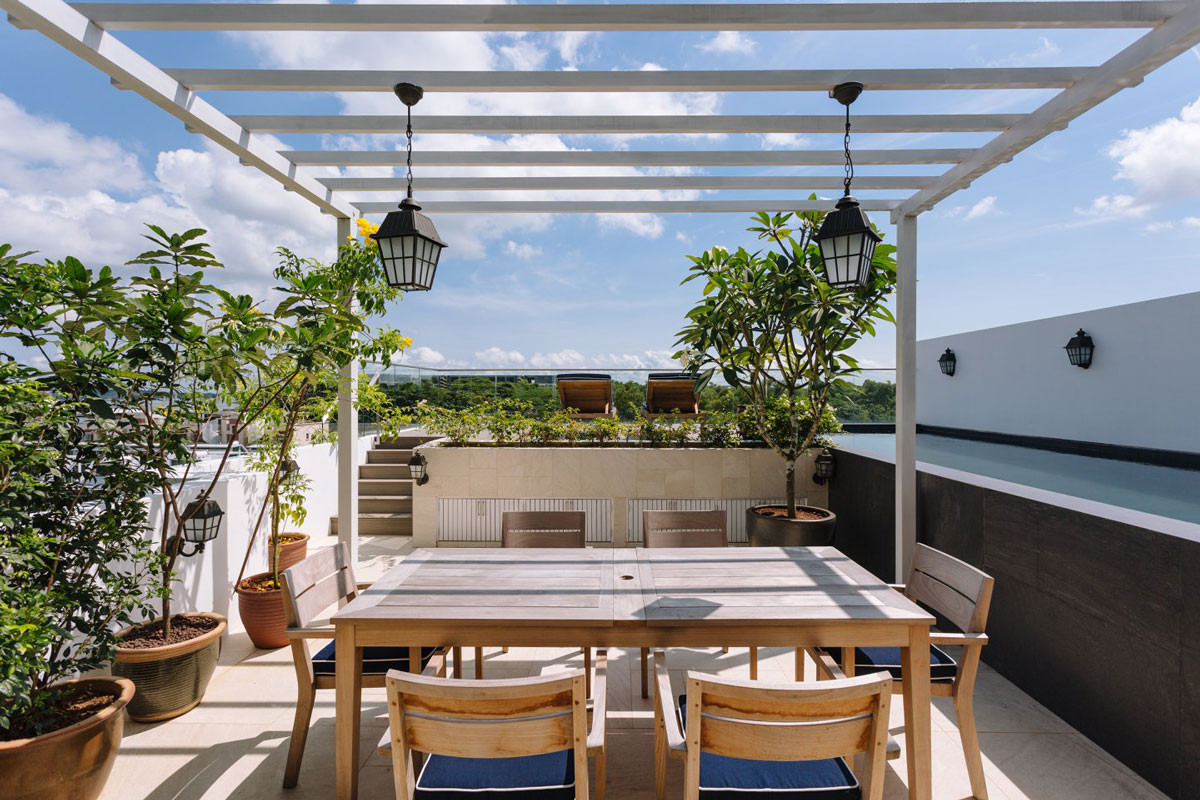 [gallery columns="2" link="none" size="full" ids="70498,70499"] Design:
Schemacraft Interiors
Location: Jln Loyang Besar Type: Condo
Meet Interior Designers. Get Quotes.
Get in touch with our listed renovation companies. They will provide you with a free non-obligatory estimate for any of the Renovation Packages included in their services.