6 Ways to Stand Out from Cookie-Cutter Home Renovations
Here are 6 ways to stand out from the rest of the cookie-cutter renovations with a few strategic-chosen home renovations!
Exterior area matters
Many of us usually budget to spend our renovation funds for our home's interior. However, most of us forget that it is the exterior that our guest will first encounter! It is akin to tantalizing the taste buds of our guests prior to serving the main course! Hence, by making the area of our exterior inviting and creative, it will make a lasting first impression for our guests for years.
What better way to give your guests a teaser by installing unusual, customized or stylish cool industrial looking front-door gate!
Image from Facebook
Design: EHKA Studio
Design: DB Studio
Entry way sets the right tone
An appropriately designed foyer, which is a transitory spot, sets the appropriate tone as it gently welcomes and introduces the personality of your home to your guests.
One way is to make use of contrasting tiles to make a seamless transition from the walkway to the living room.
Design: Free Space Intent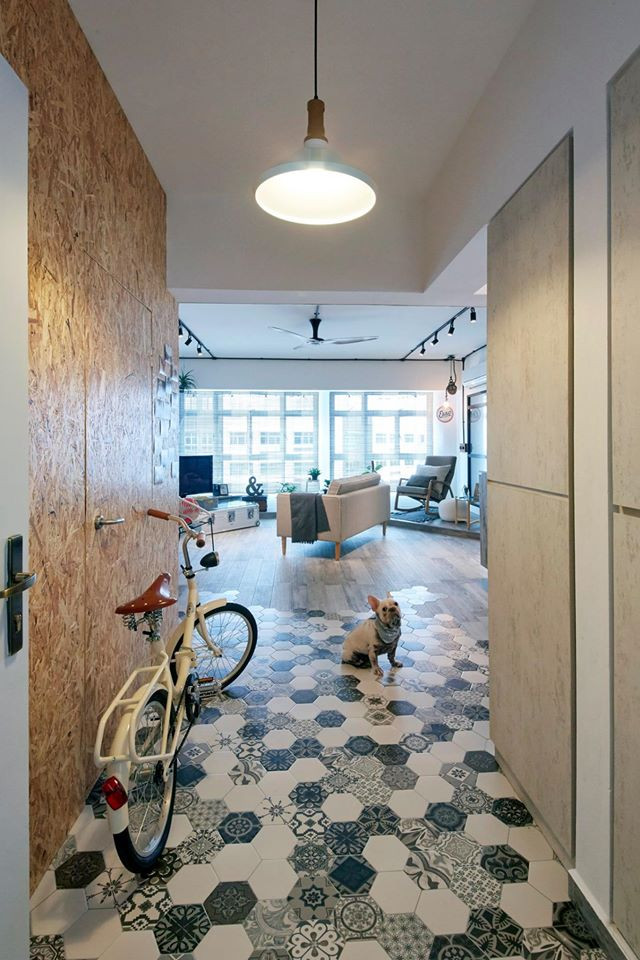 Design: The 80's Studio
Design: The Scientist
Create relaxing spaces for lifetime memories
To be specific, this place has to be where you and family and loved ones gather together for hours to bond after a warm delicious meal. As a home is an energetic extension of ourselves; it can be expressed by the elements used to decorate the place. Hence, this area can be decorated with embellishments and that remind you of who you are and where you are from.
Aside from the aesthetic, inject some green elements in the communal area will help you and your guests relax, soothe the muscles and eyes after a meal. This will certainly create a memorable experience for your guests.
Design: The Interior Design Enterprise
Design: Design Zage
Design: Schemacraft Interiors
Divide and conquer
Creating privacy or define new areas from open spaces is a big challenge since open spaces are among the dominant home interior design trends in recent years. Dividers bring order to open spaces by creating privacy or defining new areas. Its impermanence allows significant flexibility and this allows ample light and air to flow in with ease.
An intricately designed divider either in bricks, concrete or metal serves as a privacy screen from the prying eyes.
Design: Free space intent
Design: Fuse Concept
Image from The design walker
Brilliant carpentry takes the cake
Instead of settling down for a boring, factory cookie-cutter furniture, why not create and design your very own furniture? With the help of your renovation professional, you will be able to maximize your space and space at the same time.
Take a cue from the famous movies as inspiration. Or simply let your imagination run wild and redefine how a furniture should look like!
Image from EcoLine Windows
Image from Awesome Creative Wood Projects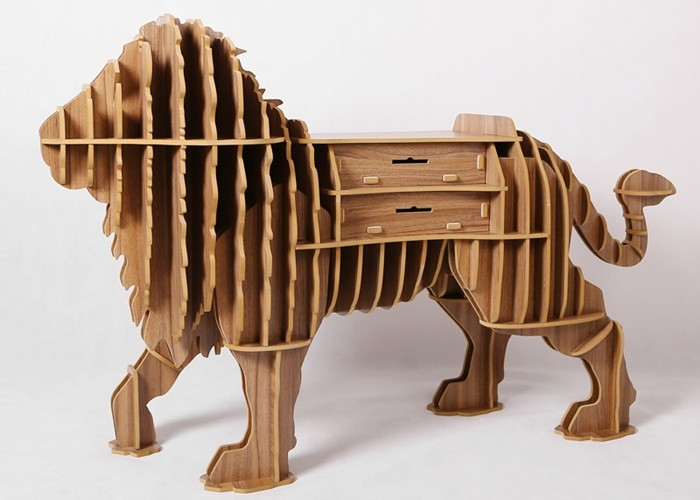 Image from Awesome Creative Wood Projects
Image from Architecture and Design
D.I.Y that stands out from the rest
Home D.I.Y projects are great for avoiding the overpriced home décor and while designing your personal accent pieces. D.I.Y is the best way to inject your unique personal style in your home turf while unleashing your inner interior design spirit!
Reclaim your vertical space with a simple LEGO wall. Simply mount the cut LEGO board with silicone glue and you can start to use it as a vertical wall organizer! DIY your own unique house number sign with wood shims to up the appeal of your home. Reuse the leftover wood shims and give it an instant makeover as a modern looking house number sign for your home.
Image from House Logic
Image from A crafted passion
---

Do you love what you've seen? Contact us for a non-obligated consultation now.
Meet Interior Designers. Get Quotes.
Get in touch with our listed renovation companies. They will provide you with a free non-obligatory estimate for any of the Renovation Packages included in their services.