6 inspiring creative kitchen ideas you'll fall in love with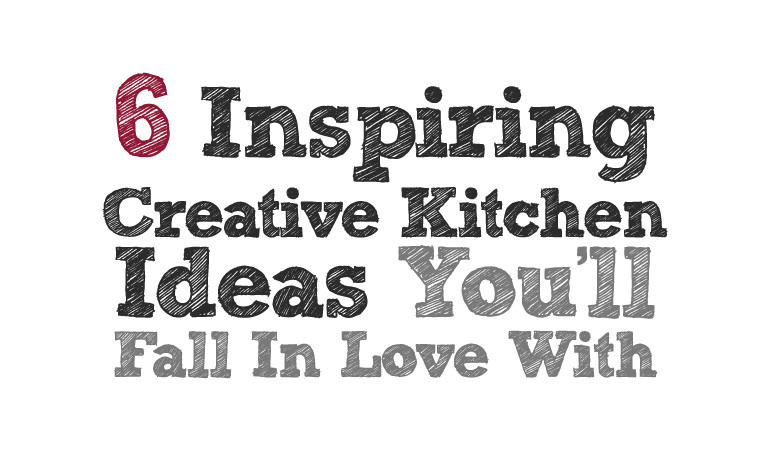 The kitchen is the most essential room in any house; it is the heart of the home where you start and end the day. Most importantly, the kitchen is a focal communal space where you and your family bond while enjoying delicious meals. In fact, the role of a kitchen has eventually evolved over the years; it is no longer just a place for food preparation and cooking, the kitchen has since emerged as a functional space where the family also entertains guests. Yes, the kitchen is the new living room, where people meet and converse over food.
Therefore, to keep up with the increasing demands of a family, homeowners like you should think of ways to make the kitchen pull double or triple duty. This is because the average size of the kitchen has shrunk over the years. Nevertheless, you could incorporate the following innovative ideas to maximise the kitchen's function!
#1. Hidden Dinning Table
Concealed dining table is most suitable for homeowners who love to entertain guests. This is because hidden, pull-out dining solutions could be extended when guests pop over. Therefore, these fabulously designed dining solutions are the most suitable for space challenged kitchens.
#2. Concealed Cutting Board and Knives
Source
Source
Aside from chopping board, knives should be properly stored since it would be very dangerous if they are not appropriately kept in the kitchen. Therefore, keeping these covered can keep them out of sight from mischievous young children.
#3. Hidden Electrical Outlets
Source
Source
Hidden electrical outlets is an excellent way to make them childproof since they are kept concealed until they are needed. Aside from safety, keeping them covered will mean that unsightly electrical outlets are kept out of sight. This is an excellent way to maintain an uncluttered kitchen countertop.
#4. Pull-out Storage
Source
Source
Pull-out drawers and cabinets with mobile slide-outs are the most practical kind of storage organizers in a space challenged kitchen. This is because, it would be much easier for homeowners to reach and access the heavy things kept inside the cabinets.
#5. Pull-out Drawer Step Stool
Source
Source
Pull-out storage drawers at the base of the cabinets could double up as drawer or toe-kick step stool. Therefore, such handy step stool will ensure that the extra-high upper cabinetry is always reachable.
#6 Swing Stools Under Kitchen Island
Source
Custom-made, suspended swing stools take up minimal space and would not cramp the walking path. Hence, swing stools are great for small narrow kitchens since they tuck neatly under the table when not in use.
Meet Interior Designers. Get Quotes.
Get in touch with our listed renovation companies. They will provide you with a free non-obligatory estimate for any of the Renovation Packages included in their services.